Jumpstart your SEO Business with Good Customers
SEO as a business has a lot of potential in the industry these days. Thousands of organisations and businesses hire the best SEO experts in online marketing strategies to get their brands, products and services reach potential customers.
There are many who claim to be expert in SEO and earn a lot from it. Added to their other skills, if these experts in SEO are good in reaching and getting good clients, then you are keeping your ropes high. This will result, not only popularity, but also credibility and reliability.
If you are getting into SEO business, the following are some good strategies that you can follow if you want to get good SEO clients and be successful.
• Are you passionate about running your SEO business? And if you are into it, do you really need to increase your SEO customers?
Many believe in the concept of "having more, the better." This is not true at all times. As your new business is starting to grow, there are some issues that will come out. One issue is that if you have enough resources, products or services available as you increase your customers? If you lack these resources, then, you will have to employ staff to give the services that your customers are expecting.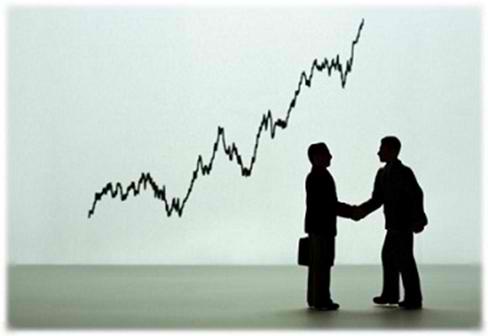 Business owners aim at making their organisations and business grow. However, thousands of these organisations and businesses fail because of poor management. As a result, nobody wants to join your organisation. You will be left with frustration of serving unsatisfied customers and lose them along the way.
So, think thousand times if it is the right time to increase your customers. Look into your resources and your capability to handle complex issues of having wider range of active customers.
• Make sure you have an excellent and quality website.
It is a known and proven fact these days that websites are effective tools to get customers. But you have to have an excellent and functional website because it is elementary that potential customers will take a good look at your site before considering you. Customers will not do any business with you if your site is disorganised. Having top-notch rankings in the page results is another factor the potential clients look into. Who can expect that others will find you and your site if it cannot be seen with your keywords? If you cannot make the right and proper SEO in your own website, then potential clients will believe that they cannot rely that you can help them achieve their goals.
• You can try and find something on the SEO Job Boards.
One of the most effective ways in finding new clients is through the SEO job boards like Craiglist. Place some ad announcement regarding the services you can offer them. Or, you can also look for the advertisements of individuals who are in need of the services of SEO and communicate if you are interested. Forums are also good venues to find customers who need your services. Make your SEO business known.
• Use free publicity services for exposure and promotion of your SEO business.
Publicity, especially those that are free, may not bring immediate results in promoting your SEO business. The best help it can provide you is it helps you in building your credibility. When your credibility is established, it is easy for your clients to trust you and employ your services. There are many benefits in using free advertisement but choose the right and the best ones.
You can also go to top-notch websites and post comments. It does not directly connect you to clients but it can help you build credibility and increase your exposure. You can visit and post comments on SEO websites, and gradually you will have a substantial online presence.
Social media, such as LinkedIn, Facebook and Twitter, can help you a lot in promoting your SEO business. LinkedIn is more beneficial due to its business-oriented nature. You can participate in their forums, respond to queries, solicit recommendations, and the like. Gradually, there will be clients coming into your way.
• Get referrals and recommendation to employ your SEO services.
After checking on your resources and your capability, and you believe it is time to increase your clients, then, find your clients. One effective way of getting new good clients is by referrals from your family, friends, relatives, and of course, your previous clients. You can ask them to do it openly by writing recommendations and reviews and post them in your site. Let others know about your SEO business and the uniqueness of your services.
• Be transparent in placing the list of your SEO services and rates in your site.
Normally, customers who are searching for the services of SEO experts are checking on the current offers instead of the standard ones. You may claim to be the best but customers do need concrete offers and rates.
You can also offer and place discounted packages and subscriptions in your website. For example, you can offer your customers lower prices if they will employ your SEO services for a couple of sites. Subscriptions are beneficial because you gain earnings from its monthly fees. SEO is a continuing log, so it is good to propose subscriptions, like 10 hours of work every month and ask for an extra fee if the project needs more hours in a certain month.
• Find a partner who is competent with web designing and web developing.
One effective way of bringing more projects from customers is to build a partnership with a good web designer/developer. Your partner can refer customers directly to you and vice versa who need design and coding for their websites. Choose a good partner who is known for his/her quality work and you will not have major problems with poor designs or codes for websites. Indeed, boost your SEO business with a great and reliable partner.
• Make a follow-up on previous customers.
Your previous customers are not history because they can bring you more projects and more good customers. Just make sure that for every project that you make for every customer, you give your best shot so that they will be satisfied with your job. They will not be shy in recommending you to their friends and colleagues. You can follow-up customers by politely reminding them about your SEO services and you will appreciate if they can refer some good customers. Just be careful that you do not spam or send mass email to all your previous customers. Avoid sending many follow-up emails to a single client.
Those are just few basic things to remember if you want to be successful in your SEO business. The most relevant here is keeping your customers, particularly the good ones. It is not helpful if you have tons of customers, but in the end you will lose them because they are not satisfied with your SEO services.
And if you are really interested in opening up an SEO business and you want to learn more about this, you can press here or call 1 300 055 867 to contact us. We have a team of reliable and experts in web designing and web developing whom you can learn a lot.