Online Marketing Strategy that Works…
Online marketing strategy consists of three components. These are the content marketing strategy, social media strategy, and search engine optimisation or SEO. These three components aim at helping websites gain traffic, obtain higher ranks, and generate sales revenues.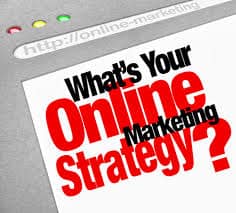 If you want your online business website to have content that attracts and keeps good customers, then, you should have good online marketing strategy. This strategy helps in improving ranks in search engines and in social media networks like Facebook, YouTube, and LinkedIn. It helps in reaching out to your target audience. It also helps you develop strong customer relationships and achieve more sales revenues.
The benefits you can obtain from online marketing strategy …
By having an effective and interactive online marketing strategy, your website will have the ability to produce good leads for your blogs. You need to have an engaging website that can convert visits into sales revenues. It can create automated online sales channels to assess potential clients.
Online marketing strategy offers lesser advertising costs to attract more potential customers and clients. You will have better opportunities to develop partnerships that expand exposure, build up your brands, and sell products online through auto-pilot features. You can also use email marketing for the same purpose. You can form a team to support and perform your online marketing strategy.
Basic components of online marketing strategy that help …
Content Marketing
Content marketing refers to method that supports information that is helpful to target audience. Guest posting is a popular approach. This approach will help you achieve the reliability of giving information to potential clients and customers. Nowadays, content marketing strategy includes videos, podcasts, and video games.
However, low quality content affects search engine rankings and destroys your website and even the products. Poor quality content involves grammatical errors or misspelled words that turn off many readers because it they look unprofessional.
Social Media Strategy
Social media networks such as Facebook and search engines like Google, work to help promote brands and services. You will be able to know how many "likes" and "followers" you have through these social media networks. When your followers share your content or information, there will be more people to know and be interested in your products and services. These interests may convert to good sales revenues.
To benefit from social media strategy, you need to build community by interacting with your followers and readers. Allow them to complain, ask questions, and express their concerns and needs. Address their issues professionally and continue to give them content or information page on that interests them.
Traditional marketing approaches can still help in online business campaigns for more traffic and reach out to target audience. Placing ads on advertising services like Pay-Per-Click is also a good strategy.
Search Engine Optimisation
Search engine optimisation or SEO is utilised to build a website where search engines rank it as relevant. Studies show that there are more than 90% users click on the web page that is on the front page of major search engines like Google.
One of the popular strategies used by SEO is choosing relevant and meaningful keywords. When your content has relevant keywords, it can help reach higher ranks in search engines. Keywords density, keywords placement, and frequency of keywords are significant tools for SEO.
Generally, a good SEO involves relevant keywords, website that loads fast, meaningful content, and back links from reputable sites.
Helpful pointers in creating online marketing strategy that works…
·

Objectives and opportunities should be well-defined and clear.
·

Target market audience should have profile like: who are your target customers and clients? What are their preferences? How huge is your customer database? How much time they spend online? What are the websites they go to look for their needs?
·

Have a strong awareness about your product brands and the tools to promote them such as digital services and media channels.
·

Establish metrics or tools that will measure online marketing strategy and has the ability to forecast success; it should also involve documentation and review of the stakeholders who help in implementing and maintaining your website.
If you need assistance in building quality website that performs well and help you achieve your business goals, contact Creativ Digital Sydney. We are a dynamic team of competent and experienced web developers and online marketing professionals. We have helped companies and businesses in Australia flourished through effective online marketing strategy that gained relevant traffic and achieve their goals. You can send us email or call 1 300 055 867 for free consultation.