When eying for the best #mobile marketing strategy, you'll need careful consideration for a number of important factors like: target market, budget, purpose, and needed features. Whether you choose the path to develop mobile website alone, or opt for mobile application development, or the combination of both, it all depends upon these factors coming under close scrutiny before making a decision.
Distinguishing Mobile Website from Mobile Application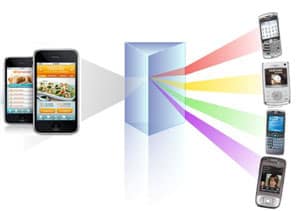 Mobile website is the same as ordinary website containing texts, images, and videos that are accessed over the internet using a browser. It resides on a hosting server and requires constant updating and maintenance. It follows the same system of web pages interlinked in a structure and detailed in a sitemap. The key difference is that mobile websites are designed to fit an entire page inside diminutive mobile screens (3-4 inches) and connected through touch screen interface technology. Additionally, mobile websites implement click-to-call and location mapping features and are accessed via 3G, 4G, and WiFi types of network connections.
On the other hand, #mobile apps or applications are standalone programs, downloaded from the internet and installed on any smartphone device. Using it doesn't require any mobile browser. It runs on the mobile device independently without internet connection. Although mobile apps may, at times, need to access data by means of the internet to update itself. Costumers may need to visit online app stores (Apple App Store, Android Market, or Blackberry App World) to pay for a mobile app download, but a lot of apps distributed now are free, charging only small amount for any app enhancement. The mobile application development market is presently very abundant.
Which Marketing Strategy to Pursue – App or Mobile Website?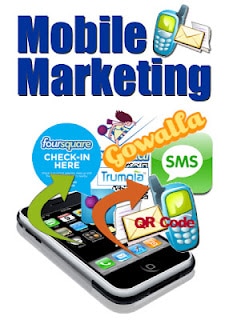 When it's time to decide on which marketing strategy to pursue, whether you want to build a mobile website or make your own native apps, the smartest choice rest on your marketing goals. Choose mobile website if your intention is to provide useful information through contents for a vast number of mobile users. Choose mobile app if you intend to offer interactive games. Considering to have both is also very strategic and will cover an even wider reach as each will complement the other. Although opting to have both can be quiet expensive, but it does make sense that if you are promoting a mobile app, you have got to have a mobile website already mounted for all your customers to visit.
The Leverage of Having a Mobile Website Against Mobile App
You can establish good leverage in your marketing promotions when you already have a website. This is attributed to website's ability to reach extensively to as many users as possible. Mobile websites are also very effective in resolving compatibility issues and way much cheaper compared to mobile application development.
Instantaneous availability – Mobile website can be instantly ready for access, running on mobile browsers across multiple platforms. Apps, on the other hand, needs to be downloaded from an app store and installed on the device before the app can be used.

Shareable – Mobile website URLs can be passed and shared. All it takes is a link created in emails, SMS, social media sites, blogs, etc. For mobile application development, this is not the case.

Compatibility – Mobile websites can be accessed and operated on different mobiles and will assimilate with technologies as: SMS, QR Codes, and Near Field Communication. Mobile apps are device dependent and demand a separate adaptation for every type of device.

Instantaneous update – Updating a mobile website is not a problem. You only need to change or edit the web pages by accessing a single location – at the server – and all effects will be reflected to every mobile device accessing the site. This isn't true with mobile application development. Upgrades for mobile app need to be announced to users first, then downloaded, and finally, installed – a long and inconvenient process.

Discoverable – Websites are easily discovered through simple search results yielded by search engines, not to mention websites are registered in niche directories. Mobile application is seriously limited only within the realm of app stores.

Wider reach – Mobile website has superior reach advantage since it is cross platform, shareable, and discoverable.

Continuous support – Mobile applications can be quiet complicated because it requires continuous effort to upgrade and support involving more cost, while mobile website has cheaper maintenance.

Mobile websites can mimic an app – websites can function as web application utilizing database engines to manage queries. This can be a cost effective option to application development.

Time and money saver – Since a mobile website is cross platform, it certainly can save time and money compared to application development.

Life – a website can last for as long as it is there on the web ready to be accessed anytime. An app has a very short life on a user's device and are easily replaced with new ones. Research reveals that apps have an average life of less than 30 days before they get dumped.
When is the Time to Engage in Mobile Application Development?
Specific situations and scenarios favor having mobile application development. This is true when:
You need to develop interactive games as a marketing strategy (e.g. Angry Bird).

You need to reach users in a personalized style on a regular basis (e.g. EverNote).

You need to develop a consolidated data manipulation, calculation, and reporting system and make it handy for users (e.g. banking and financial investment).

You require more processing power and local functionality.

You need a standalone, independently running system providing content without internet connection.