Marathon #seo or the 100 Metre Dash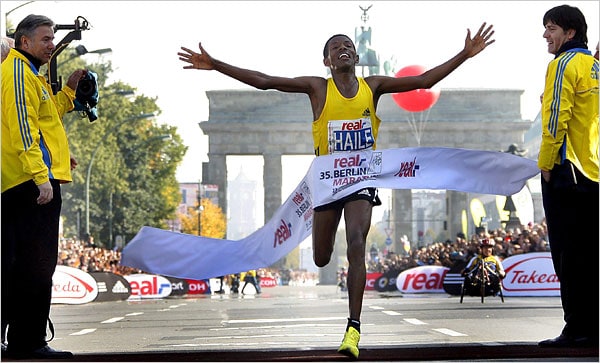 Sorry to have to jump on the Olympic themed SEO bandwagon but the distance running analogy perfectly fits the point. This post takes a look at how careful planning and pace can help your website cross the finish line in 1st place over and over again (First and last Olympic pun I promise).
The simple idea here is that you should plan as much of your SEO strategy in advance as possible, whether you're an established site or one you just launched yesterday preparation is everything.
The Bad
The wrong way to approach an SEO campaign is to blindly run around trying to obtain as many links as possible from as many sources as possible by any means possible. By now you should know that you want to avoid unnatural link spikes from suspicious sources.
Contrary to the sales pitch from the very persuasive link building company one burst of questionable "Top quality high PR links" isn't enough for you to achieve sustainable & ethical online objectives. Much like a long-distance runner you need to quick a few tricks up your sleeve and measure out your energy reserves accordingly, drip-feeding is much more effective than a flood.
The Right Way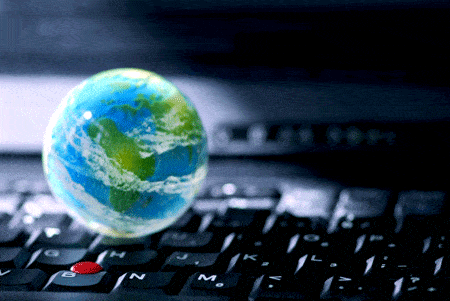 Before you do anything you need to ensure that you have a healthy amount of research under your belt, take a look at your competitions link profile as well as your own. Are there any fishy or broken links hanging around from the websites past, if so you'll need to allot time in your new campaign to remove the bad ones and hopefully reconnect the good lost ones. Compile a list of link targets (Places that you would love to get a link from) and find out how you can get the placement you want.
What industry and global dates are important, how do you need to orientate your campaign to account for these dates and how can you capitalize on them. For example, the creation of onpage or offpage content , theme and angle can recognize the seasons such as valentine's day, mother's day Halloween etc. Of course, certain industries lend themselves to such spin-offs more than others but creativity is an SEO's best friend.
With the importance of fresh content and social media activity, your plan should incorporate the two. Sketch out a content topic schedule ASAP, this will allow you to locate and collate the resources required to pull off your plans. This needs careful coordination with your social media and content distribution channels so that you know what content is going where and when.
Outside of the circle of planning you still need to be able to react to new unforeseen opportunities that allow your message to ride on the shoulders of current events that could put your brand in the spotlight. (Caution this aspect of an SEO campaign needs to be carried out carefully, for example, we have seen all of the negative press that can be achieved by trying to turn a negative situation into a selling opportunity for a business).
Of course, SEO is always subject to change, so keep your ear to the floor and make sure your pace is kept just ahead of your competitions. Algorithm updates could happen that affect the playing field, of course, you've done everything ethically so you should have much less to worry about.
Most of all remember long term SEO success hardly comes accidentally.
Guest Post By Tope Falade on behalf of www.upsearch.co.uk