Manage Easily Your Website Development With These Extremely Helpful WordPress Plugins and Tools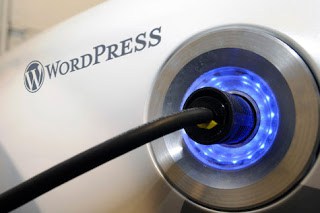 Are you searching for some extremely helpful WordPress plug-ins and tools to manage easily your website development project? We've got a list of some great resources worth adding to your entire collection of cool WordPress plugins and tools. Need plug-ins to expedite your work such as debugging, files translation, performance analysis, etc., you can find it here. Below are the list of great WordPress plug-ins and tools ready at your disposal.
This plug-in is very useful for developers who wants to check the succession of triggered action and filter functions. It permits inspection of the mechanics of WordPress plug-in API. It allows you to set up an output and whether to direct it on screen or to a text file.
As a site administrator you will be concern how system memory will fare with running applications. This plug-in will help you evaluate system memory usage by allowing you to peer into detailed system information.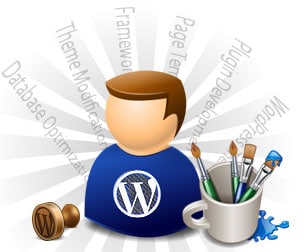 An older plug-in but still very relevant in today's WordPress development. It allows errors to be customized for users to receive, present PHP global variables, change options table, carry out queries, exhibit phpinfo(), has full list of add_action, do_action, add_filter, and apply_filters function calls, etc.
This plug-in is for debugging function of your WordPress blogsite. If you want to discover why the blog is running too slow, you can use this plug-in to lay out all the queries to the frontend of your blog to give you a good leverage in searching that laggard part.
You can discard the idea of using external editor when editing all gettext translation files. By applying this plug-in you can do the editing straight inside WP admin center.
Another debugging plug-in that supplies a bunch of important information such as queries, hooks, constants, and a lot more. You can analyze errors and grasp the entire development as values are reflected on the frontend and backend of the blog.
What this plug-in does is it unites FirePHP with the WordPress installation to provide ease in development process. You don't need to use vardump() or echo during debugging because this will be handled by FirePHP. As the WP-FirePHP joins with the system it furnishes a wide variety of WordPress and PHP standards (constants and global variables).
For WordPress developers, this plug-in helps recognize deprecated files, functions, and arguments and pinpoints their exact location while proposing an alternative if one exists. All deprecated entries used including erroneous function usage are registered and reported.
WordPress Theme Generator
This WordPress plug-in can provide you with ease in your WordPress site development because it facilitates the creation of a customized WordPress theme even without knowledge of HTML, JavaScript, PHP, or CSS.
What this plug-in can do is provide raw information about your WordPress rewrites, permalinks, and URIs. No changes taking place.
This plug-in is capable of tracking database calls and site speed and yields statistical reports about your site's performance.
WP-Devel
A great plug-in that furnishes developers with a debugging toolbar to allow access to valuable debugging information throughout the website. Like many other toolbar characteristics, it can be turn on and off.
So, there you have it. How about you. What have you discovered lately? Leave us your comments.