Link Building Strategies That Are Worth More Than Gold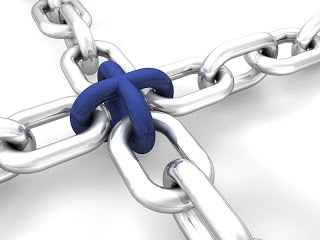 Regardless of how much you consider yourself an expert in link building; chances of expanding to higher level is always available. So, if you're unable to move forward and can't seem to pull yourself out from the boring blog commenting link building strategy or for some reason your article submissions have stalled, remember that there are other link building techniques you can easily exploit like the ones we're having on our list below. Find out and dive into this treasure trove of link building strategies that are worth more than gold and boost your site's performance.
Promotional strategies you can do at your site location.
1) Establish internal links first
If you haven't done setting your internal links, create them now before seeking inbound links. This way you are able to take care of your website's internal housekeeping.
2) Start a recognition contest
Take advantage of people's need for recognition by introducing "best of the web" type of contest. You will earn your links from each of the lucky winners.
3) Screening your site's contents for only the best
By selecting only the best contents to be posted on your website, you'll create a reputation of producing only interesting contents in your trade, which is worthy of many links from different audiences visiting your site.
4) Utilize the TYNT plugin
Take advantage of this blogging plugin from wordpress, the TYNT plugin, which automatically generates a link back to your site every time your content and parts of it are being copied by another site. By implementing TYNT, you can easily exploit unauthorized use of your content.
Technical link building
1) Carry out a relentless research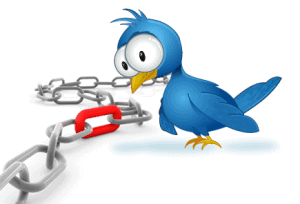 When you've hit the wall for more link ideas, peek over your competitors' link profiles with your Majestic SEO tool or Open Site Explorer to reveal additional choices.
2) Keep an eye on backlinking partners
Using your favorite tools to watch all your inbound links and maintain them should be your greatest concern since good links share the greatest SEO score. Keep your watch on sites that link to your pages and make sure to keep in touch with your link partners to understand the cause should changes in links occur and determine ways to re-establish them.
3) Nest backlinks
Create second and third tier links to the leading link to enhance your website's performance.
4) Trade contents for links
Find out the dominant sites with old contents when you search for your target keyword. Email the webmasters of these sites and throw a deal to provide fresh contents in exchange for backlinks.
5) Trade anti-malware service for links
If you have the skills to remove malware from infected websites, you can make use of it to secure backlinks by scanning the SERPs noting for sites with "This site may have been compromised" label. Talk to the webmasters of these sites and propose to fix their site in return for good backlinks.
6) Create links that penetrate the indepth pages of your website
Try to make more links targeting the core contents of your website pages to increase your number of relevant web pages and rank well in the search result.
Social Media
1) Link with the mighty users on social media sites
Expand your social network quickly by connecting and developing relationship with influential personalities on social sites. You will have the opportunity to access their massive followers.
2) Avail "Twitter Cards" from Twitter
Twitter Cards can append media experiences to your tweets and creates a link to your content increasing the chance for sharing.
3) Bring all wiki infos in your industry up to date
Add new information to knowledge-based wikis about the subject that you are expert on and gain a link back to your website. Your contribution will validate your expertise in your field.
Content Marketing
1) Venture with instructographics
First there was infographics, which presents information using visual images, now there's instructographics that not only informs but teaches as well.
2) Analyze and study how viral contents work
Study viral contents you encounter, take apart the valuable features that contribute to its effectiveness and use them in your own promotion to earn plenty of inbound links.
3) Acquire a regular position as news columnist
Guest posting is one helpful move, but acquiring a regular position in a leading news agency's news columns will secure you a steady increase in links and referrals.
4) Grab a scene to get noticed and win links
By creating an incredibly awesome post to get the community's attention, you are grabbing a scene from leaders in your industry and win their confidence in you by accepting you into their circle. This is your chance to reap links from their enormous cohorts.
Increasing Your Website Reach
1) Request for a link in every citation of your brand name by another website on the internet
Be active in conducting a search of your brand name on the net. Find out every reference of your URL, business name, and brand keyword by other websites that do not yet have a link back to you. If there are, then request the webmaster to provide you with the desirable link. The way to go is to establish Google alerts to advise you whenever there's a mention of your keyword.
2) Offer testimonial in exchange for a link
Giving testimony to products or services you've procured in line with your field in exchange for a link is another creative move on your part in finding link prospects.
3) Craft a newsworthy effort
Catch the public and press' attention with your newsworthy effort like giving to charity a hefty sum, make a daring move or do an extraordinary stunt to captivate the public eye. Then you'll see an influx of backlinks coursing your way from your excited audience.
What have you got there in your own list? Would you care to share? Leave them in your comments below. Thanks.