The Best of Joomla
Joomla is a topnotch open source platform that uses Content Management System or CMS that helps build websites with impressive online apps. Tr Joomla! It's for free!

Joomla is an open source CMS that gives power to more than 3% of the whole web. Many have chosen Joomla for their websites n different fields like business, media, education, sports, science, health, technology, and more.
But what is a content management system or CMS?
A CMS s a software that monitors and checks your web that is stored in your site. Content can be in the form of any of these materials, or combination of these: text, video, images, music, files or any material that you think will best convey your message to your target audience. With CMS, it does not need to have a superior knowledge to use the software. But since CMS handles your content, you can tackle the most important tasks as an entrepreneur.
Why Joomla?
More than 3% of the entire world's websites use Joomla – Records show that there are more than 30 million downloads that Joomla make or a single download every 3 seconds. And that is remarkable!
Joomla handles websites of the world's top brands such as Pizza Hut and Kelloggs. In Australia, it is used by almost all fields in education, business, by professionals, and more. Specifically, the Royal Australian College of Medical Administrators and Thrift Park Shopping Centre support Joomla.
Joomla is known for its 6000 extensions and beyond – WordPress calls it "plugins," Joomla tags it as "extensions." We will be tackling their five top extensions: Akeeba Backup, K2, Joomla Content Editor, Sh404SEF, and Mobile Joomla.
Akeeba Backup helps you with restoring and transferring website with a single click. Joomla archives contain your website's database, restoration script, and files. You can transfer your website to another server, or move to other location, or clone your site. It take backup automatically.
K2 has features like post system that includes title and content body. It is in itself a content manager that adds other materials or features such as media, galleries, tagging, commenting, easy templating, sub-templating, user profiling, blogging, drag-and-drop features, and many, many more.
Joomla Content Editor helps you copy/paste/cut images and insert them to your articles/blogs, upload and rename images, remove images. It has an Advanced Code Editor which contains syntax highlights that help you write your code fast.
Sh404SEF is considered as the most reliable SEO tool that helps search engines rank your website. You can convert automatically your URL into "keyword-rich" and SEO-friendly URLS with Joomla's built-in Google Analytics tools. However, be sure that you know and understand what happens to URL, Then, you can properly redirect all your pages so that your viewers do not see the "404 page."
Mobile Joomla is keeping a single step ahead of your competitors with Joomla's responsive design that makes your site compatible with a mobile gadget. There is an automatic image optimisation which loads quickly for longer visits and lesser bounce rate.
Impressive Admin Area makes thousands of its clients satisfied. It is characterised by simple and easy to manage.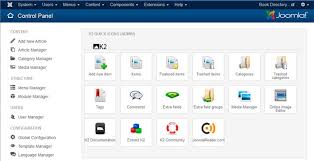 Joomla has great two great default templates. You do not have to choose from hundreds of templates but with these two default templates, you can customised them to build a great and attractive Joomla websites. And when you get bored of your current template, you can shift to the other one. Simple but great!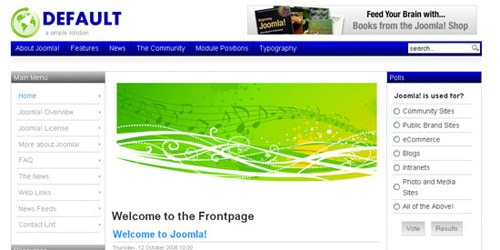 Summing Up,
Joomla is a great open source CMS platform to build your website, particularly your online shop. Its usability, impressive features, and SEO-friendly tools, you can be a leading online shop that attract more quality traffic and better conversion rates. You can employ the services of reliable and trusted web developers to help you build Joomla website and keep it running properly.
Do you have some thoughts to share about Joomla? You can also ask question. Let us take it from there.