Increase Your Mobile Customers through Mobile SEO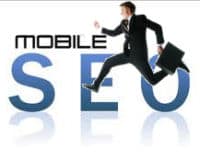 Most e-commerce business operate while closely observing the online market. Success or failure in creating sales can easily predict and measure the proper marketing strategy to apply without even relying too much on branding scales and other analytic measurements to align product promotion.
Such transparency helped online store owners focus intensely on their data and what's driving more sales. Without a doubt, mobile devices appear consistent on top of their charts. Additionally, circulating talks about high-end smart-phones in the market with impressive collection of apps to personally cater one's need of information can easily become the favorite discussion on the management table.
Much more advantageous to the business are the highly excitable smart-phone users who represent the high-earning consumer demographic. Even with the mobile phone's limited screen, expectations from users are still being met by emphasizing usability. This can drive the native apps to the epitome of customer convenience since apps have the ability to give results instantly and are remarkably responsive to user interaction.
Create mobile apps and mobile website for maximum business advantage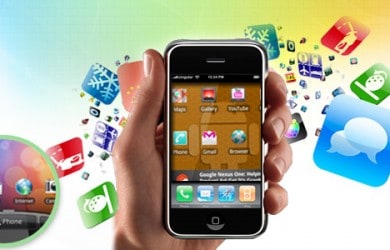 Whilst it may be true that apps can bring you that much desired sales, but does that constitute the only marketing technique to apply? Know this, before you can even hit sales you need your customers to find your apps first. This can be done in many ways. Thinking, "why not create amazing apps and use the app store to publish my app?" Well, this alone won't bring you the desired results you expect.
And so, referring back to your data will give you important clues on how to achieve your end. If your customers are finding your products online through product searches, chances are that you operate on the right course to sell your apps – through optimized mobile website.
Creating both mobile apps and a mobile website may initially appear like a pointless redundancy, but viewing things in a different angle, in terms of attracting more customers, having both strategies is a necessary move. Putting up a mobile website secures a perfect spot for all your beautiful apps to be found by your customers when they conduct their mobile search for the product they want. It provides a home to stock all your products that are ready for downloading.
You don't want your apps getting buried under the heap of thousands of other apps published in an app store. In order for your products to be found and appear in the search, you've got to have a mobile website that's search engine optimized.
Concentrating on the search
Maintaining both marketing strategies can be very costly because creating mobile apps alone may already drain most of your budget. The best approach here is to create a cost-effective mobile website that concentrates on winning customers by being first in the search result. Although having top notch products can be the compelling reason for all of the great traffic flow and can make the difference in sales but mobile SEO allows your pages to work well in the search.
Crucial Aspects for Mobile SEO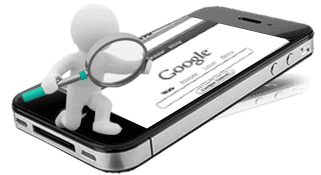 Take note of these crucial aspects for mobile SEO.
As with standard desktop website you need to indicate the product name in the title tag of the HTML page. The only difference is that you have to keep the number of characters at 55 or below as required by Google mobile.
Reconstitute all images and scale them down to mobile screen acceptable size at around 50kb JPEG format for efficient downloading. Download speed matters a lot because Google will count it as one of the deciding elements for its search result ranking.
Make product descriptions and contents as brief as possible but complete in important details and keywords that customers commonly make use of.
Choose your final call-to-action phrase to motivate customers to take the next action either to buy or download your product.
Dry run your system to see how well it performs with your target market and provide you with answers you're seeking. Synchronizing your marketing strategies implementation will help your mobile website draw in new buyers, extend its sweep, and most importantly foster a mobile customer base that's stable and continuously growing.