Improving #ctr For Your Pay Per Click Management With #ad sitelinks
Those of you with some real experience in ever competitive and treacherous world of internet marketing, "Sitelinks" must not be a strange name or concept. In fact, it refers to the collection of relevant site links appearing right underneath the search results displaying your website, and they link back to different pages of your website.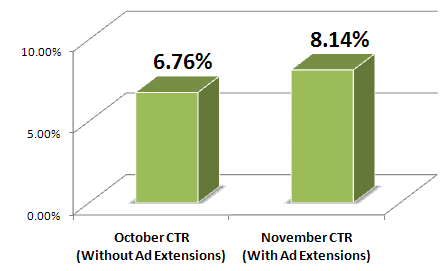 Sitelinks are basically created to serve the purpose of guiding users conveniently to different important pages of your site. As a matter of fact, they are automatically created, taking into consideration your link structure, with the intent of presenting users with short cuts to important segments of your site.
The good thing is that Google Webmaster Tools allow you to change (modify, or even remove) these links, depending upon your choice and preference. Some novices confuse Sitelinks with conventional SEO link building practices, but these are quite different from them in intent and in deliverance.
One thing, however, is for sure that they offer even more prominence to your page links in organic searches, exposing more of the content of your site to users. With such significance, it is not strange to see Google allowing it to their paid search campaigners.
Ad Sitelinks
Ad Sitelinks enable top rated #ads to rely on as many as five links with themselves. It includes one main landing page with option of four additional links of the pages deemed most important by the marketers. This feature was offered for brand specific ads initially, but now it accommodates more general searches as well. Ad Sitelinks facilitates only the ads qualifying for the top most positions, however, you are still allowed to enable it to see how it will perform when your ads bid for top positions.
Gain more control of your landing pages with Ad Sitelinks
Unlike the limited freedom that you are bestowed by Sitelinks in organic searches, Ad Sitelinks endows you comprehensive control to links that appear with the ad. By this, your pay per click management becomes flexible and resourceful enough to display multiple landing pages to the visitors.
Ad Sitelinks – maximizing your Click-Through Rate for paid campaigns
Paid search is all about maximizing your Click-Through Rate (CTR) and this is what Ad Sitelinks offers to your paid search campaign by solidifying your pay per click advertising with more of relevant links, thus making it quite irresistible for users to avoid clicking through your ads after seeing what you deliver to them.
The significance of Ad Sitelinks to your paid search can be authenticated by the statistics provided by Google itself, making it clear that some early users of the service claim to have increased their CTRs by 30% on average. Some of the brands even quoted experiencing about up to 40% of increase in their CTR.
Conclusion
Now, every Search Engine-#ppc expert must be aware of the impact 30% to 40% increase in CTR on cash revenues being generated for a business. Therefore, those of you who are looking for some real increase CTRs of their paid campaigns should give Ad Sitelinks some real consideration.