HTML5 Mobile Website vs Native iPhone Apps, Mobile web to rule mobile apps.
The new mobile web standard of HTML5 offers some clear advantages over native mobile apps that are developed for a specific os.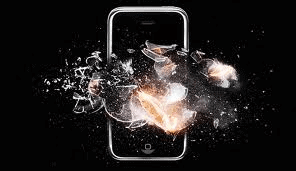 One big advantage is that they are cross-platform compatible so they can be viewed and run on iOS, iPhone, iPad, and Android.
Here's some of the top debate on the pros and cons.  For starters, Kobo feels the need to make an HTML5 app in addition to native apps!
Kobo has just announced that it is developing an HTML5-optimised app for iOS.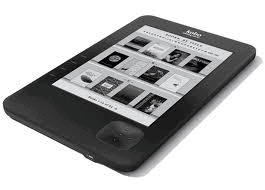 Kobo already had a fully functioning app for iOS before, but it recently had to remove in-app access to its online store (like Google and the Wall Street Journal, among others) to fit in line with Apple's new app policies.
Thus, Kobo will be bypassing the traditional iOS app in favour of HTML5 for shopping within the mobile browser. A release date hasn't been announced yet, but the press release talked a little about how the app would fit with existing apps
Mobile Beat thinks the HTML5 will kill the native app
Over the past two decades, the mobile industry has become increasingly stunted by fragmented protocols, standards, and regional differences. But a hot new technology called HTML5 promises to remedy this by delivering an unprecedented open, democratic and wonderfully fertile mobile web.
Evangelists say the HTML5 movement has so much momentum that it could defeat the native app — an application that is designed to run on a single platform — in as little as two years.
even some iPhone developers are jumping ship for HTML5 apps, pretty smart.
Lots of iPhone application developers are frustrated with the process to get new apps into your hands. It takes about three weeks lately for an app to get approved and into the iTunes store.
Lately I've noticed that some developers are avoiding building apps and, instead, are building custom web pages that are designed specifically for the iPhone. I'm not the only one, Marshall Kirkpatrick, over at ReadWriteWeb is seeing the same trend and yesterday featured several services that are building iPhone web experiences but not apps.
zdnet editors – My take: It's far too early to declare the HTML5 vs. app fight. I'd argue that apps are the product of poor browsers and wireless bandwidth constraints. As 4G ramps and browsers improve, Web apps will look better.
so the jury is out…  maybe it depends on the application and what it needs to do.
The argument, in short, goes something like this:
Apps are temporary and ultimately everything on our phone will be delivered through the mobile web and HTML5 in particular.
Certainly, a lot of evidence points to the decline of apps, or at least the slowing down of apps over the next few years
Techcrunch reckons that native apps are here to stay.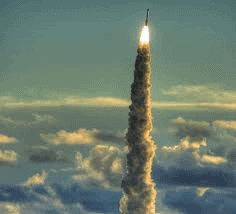 HTML5 versus native apps. It's a debate as old as — well, at least three years ago. And pretty much since the beginning of that debate, there has been a general underlying current among the geek community that HTML5 is good and native is bad. Native is what we have to deal with as we wait for HTML5 to prevail.
Considering the numerous features of native apps, I think they are here to stay.  But HTML5 will keep biting at their heels especially for simple apps that can run on all devices.