How Useful is Magento to your Business
The popularity of online shopping has resulted to the emergence of thousands of online stores nowadays. Because of these, there is a stiff competition among online businesses, particularly in retaining their customers.
With these various online stores, the demands and needs of the customers have also increase. They go from one online store to another just to meet and satisfy their needs and wants. As entrepreneur and owner of online shopping stores, how can you handle this competition? Experts state that you need to focus on enhancing the features and functions of your e-commerce stores by making it as customer-friendly sites.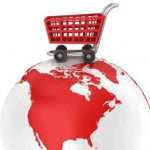 There are important factors that you need to look into. These are the display features, discounting, gift coupons, shipment, and more. To satisfy the customers, the website owners, and the website development firms, Magento solutions were developed. This cost-effective solution offers software packages that provide flexibility. It also controls the features, functions, and performance of your online stores.
How can Magento Help Online Stores?
The benefits of Magento define the usefulness of this online business solution:
Offers different options for classifying products by their features, price, colours, for your customers' convenience
Allows your customers to repeat their orders of the same products or brands which they have already ordered previously from their user's account.
Provides choices in comparing products or brands and to check the availability of the products.
Allows you to run multiple online stores by using one administration panel for your convenience.
Assists the website developers to generate search engine URL frameworks and tools effective to online websites.
Helps online marketing and business campaigns by producing RSS feeds for the new products and services.
Sets up a flexible catalogue method to personalise the product display according to your marketing methods being used.
Incorporates with Google Analytics in assisting online stores monitor information and data that are related to buyers or customers.
Provides options for methods of shipment of one order to different addresses.
Magento continues to find ways in helping your online stores achieve its goals. Its innovations are users-based to satisfy their demands and needs when they visit your online store.
If you are new to online business and you are considering Magento solution for your business, contact Creative Web Designing/Development. Their years of experience and their competent web developers and designers will assist you in planning and developing the right features for your online store. They can offer the right solutions to improve your sales compared to employing professions in-house web developers which may be very expensive. Contact us now for free consultation and let us dream big!