Here is the Right Website Buyers Guide that Guarantees Top-Notch Website Design Quality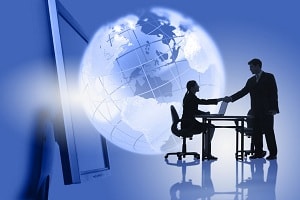 So, you seriously want to build your own website. Splendid! Whether it is intended for posting your blogs, or selling products online, or running online news, or maybe for advertisements, even establishing online presence for a cause…whatever the applicable purpose of your decision to build a website, this article will provide you the right website buyers guide that guarantees you'll get the best website design quality you've always wanted to have. Once you comprehend the real purpose of creating your site, you can start building its framework working each step until it is completed.
Regardless of how you choose to start your project there are three general steps to take to successfully launch your website.
Create your Domain Name
Now, you want to ask, what is a domain name? Why do I need it? How can I create one? Remember when you type at the address bar of your web browser the URL of a website you'd like to visit, say you want to visit the home page of Yahoo. You want to type at the address bar of your browser "http://www.yahoo.com/" to get to Yahoo. The whole string of characters that begins with http://… is the web address formally called the Uniform Resource Locator (URL) and part of that is the "domain name", the one that comes after www. In this case, yahoo.com, therefore, the domain name of Yahoo is yahoo.com. So, why do you need a domain name? Simple. It's your address on the web. It's how your website will be found online.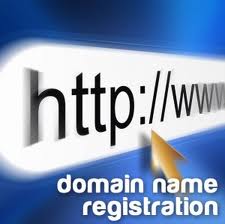 Take note that there are many domain name extensions, for instance, .com, .org, .net, .info, .us, .ws, .biz and much more. You can research on the appropriate extension applicable for your website or you could just use the usual .com extension. Domain names are formulated from a series of characters consisting of letters and numbers of up to 63 characters maximum.
To create your domain name that would best represent your site follow this website buyers guide useful tips:
Simple. Choose a domain name that is simple, natural, and easy to spell. Refrain from oddly styling words and altering their normal spelling. This isn't going to work. You'd only be confusing your visitors and giving them away to your competitors. Instead of choosing Cre8iveDesigners.com choose CreativeDesigners.com
Concise. Pick a domain name that's short not exceeding 15 characters in length. Short names are easy to recall and quick to spell. Avoid complex names as this would increase the chance of being misspelled if not forgotten. So, instead of choosing youcanhaveitifyouwantit.com you can choose grabs.com
Easy to remember. Decide on a domain name that's unforgettable. Something that would easily pop in your mind without the effort of thinking too much. It helps if that name is something representative of the type of business you run online.
Descriptive of your business. It would be a big advantage if your chosen domain name is very much related or describes the type of trade your planned website will be engaging into. Later on it will be a perfect spot for the search engine to find and index your site when you choose the relevant keywords as your domain name. So, if you sell famous branded footwear in your website, you can go for famousfootwear.com.
You can start looking for the best places to buy for a domain name. There are many reputable sites selling domain names at a very reasonable price. Just don't be enticed to grab offers for a free website or free domain name because there is no such thing. Instead what you'll find are hidden costs that are way too much when you sign up. Examples of the best places to buy your domains are: godaddy, network solutions, act now domains, register.com, TheComRegistry, etc. Go to one of these sites, search for an available domain name and buy it. Starting with an excellent domain name, your website quality advances many steps further from those of your competitors already.
Choose your Website Host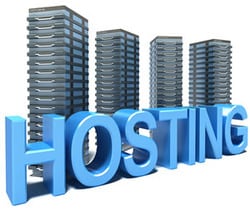 Now that you have a domain name, you can decide to take a reliable web host that offers all the much needed support. This website buyers guide will help you do that. A web host is a company that dedicates their servers to accommodating websites (like the one you wish to build) and have it run 24 hours for the whole duration of the contracted term or period of service. The web host is responsible for showing your website on the internet. There are a ton of sites on the internet that offers web hosting services, though not all of them are reliable.
As a tip this website buyers guide suggests that you settle for a website host that:
Has a real phone number you can call anytime and actually able to address your problems immediately (you can test if the host has an excellent tech support by calling them on weekends or even late at night and see if they are able to respond).
Has excellent uptime performance (99.9%).
Offers the least fee for your chosen plan.
Support for software you require like Java, PHP, MySQL, CMS platform (such as WordPress, Joomla, etc.)
Some website hosting companies also sell domain names. You may opt to buy your domains from the same web hosting company you chose.
Website Building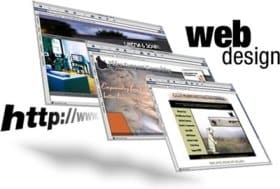 This is the real part where you will be designing the actual appearance of your website along with the rest of its functionalities. Either you wish to design the website yourself or prefer to have it done by an expert web designer/developer the choice is yours. This website buyers guide will show you tips to get the website design quality you expected.
First of all you will need a web building software that you can easily get from either your web host as part of the offer or from an outside vendor. For starters it's best to design your website using the software provided by your web host. Many use WordPress to design a really professional looking website utilizing nice themes and plugins. Later when you become a pro at web designing you can use a more sophisticated stand alone web building software like Dreamweaver, Photoshop, etc.
Pondering on what makes a good design you will need to consider several factors to boost website design quality and make your site appear and feel believably professional.
Usability – Make your site incredibly simple to use, direct in its intentions, and self-explanatory. Visitors of your website should be able to grasp immediately what your site is all about and what kind of trade it is presenting. And, how do you go about translating this attribute into your design? Well, you will have to make use of agreeable colors, clear navigation, appropriate visual hierarchy, correct fonts, single focal point contents, proper arrangement and distribution of both texts and images, moderate use of graphics, and clear call to action. Usability enhances your website design quality.
Good SEO – Helps your site get maximum traffic by appearing at the first page of the search engine result pages. We can achieve this by placing the right keywords at the right places (that is at the title tags, headings, URLs, in the contents, image filenames and alt tags), by using good internal links, by building an XML sitemap, and more. Good SEO is very important to get the desirable website design quality. Hence, don't take it for granted.
Catching leads – By offering site visitors free stuff if they agree to give their contact information, like their names and email addresses, you will have the chance to follow-up on your prospects later on.
Integrating links to social media sites – To promote your business and brand you need to include links to social networking sites.
Incorporate a shopping cart plugin – To handle and process payments during sales install a shopping cart plugin. One perfect example is Paypal. Again, there are tons of plugins and extension you can use by consulting your CMS support.
When the final stage of building your website is done and all the finishing touches are completed it's now time to launch your website and upload all of your files to your web host's server. If your website builder is being provided by your web host, then all of your files are already in their server and all you need to do is just click the button that says "Publish" and that's it. Your new website can now be seen on the internet. If you are using a third party website building software to create your website, then you need to log in to your web host account and upload your files there. Your web host may also refer to it as FTP.
Author: Carmichael Pineda