Four Things to Consider When Budgeting for a Custom Web Design
So you need a custom web design for your business? Then one of the first things you need to do is determine your budget. So here are four things you need to consider when budgeting for a custom web design:
Size of the website: The bigger the website the more it will cost. Most web designers have package deals for different size web sites, so you need to select the one that is appropriate for your business.
Do you need one static page, half a dozen pages or an unlimited number? This will be the biggest upfront cost in your design budget.
SEO content: Who supplies the content? It is always important to engage a professional to write the web content for your site. You want the best possible chance that your website will be selected by a search engine, so when a potential customer is searching online for products or services that you supply – you want yours to be selected.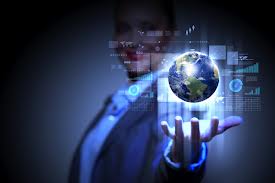 This is called Search Engine Optimisation (SEO) and if performed correctly will increase your website traffic and sales conversions. Without correct SEO your website will drift around in the backwaters of the internet, traffic will drop and sales will decrease – there is no point having an awesome website with great content if no one can find it!
CMS and hosting: If you want to update your own website and write and add your own content or blogs, then you need a user-friendly content management system (CMS) that you can use. Alternatively, the web designer can make all the necessary updates to your website for you for an ongoing fee.
Hosting is also a consideration as some hosting companies cost more than others. If your web designer is handling all aspects of the website then hosting is usually included in your package. Some designers only use specific hosting companies whilst others have a range they use. The choice is only really important if you are going it alone and want the ability for remote assistance if needed.
Cost: One thing to consider when budgeting for your custom web design is the cost! Some web designers offers very cheap packages, but before you leap make sure that what they offer is what you need.
Ensure that the designer is experienced – so be sure to check out the portfolio on their website, even contacting some of their clients if needed. Compare plans and packages between web designers and make sure that you feel comfortable with the designer, that their previous clients are happy with their service and that they provide an ongoing service if required.
Designing a professional web site with the functionality to promote your business and brand is a big step to increasing your competitive stance in today's business world.