Email Marketing Practices: Which One Is Suitable for You?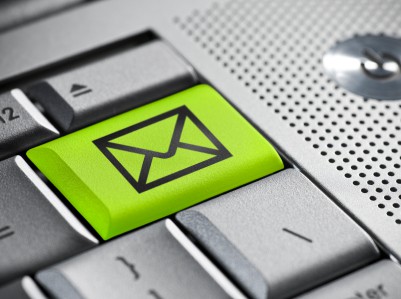 Advertising or marketing has been the tool for any company or campaign or event to attract people and divert their attention towards themselves. In the early days marketing was only done through print media but now the electronic media, especially the Internet, has played a vital role in its development.  After it has not only brought people close to each other but also has opened many channels among which e-mail marketing is considered to be very important and useful one.
E-mail marketing helps you to keep a solid track on your marketing campaign so that you could analyze it which proper results and take necessary steps according to your needs. There are many e-mail marketing practices but not all of them are acceptable.
In order to get proper response from your e-mail marketing campaign, you should follow the steps defined below so that your prospective clients don't get irritate with your never ending marketing e-mails.
Get permission first
Nowadays, e-mail is considered to be a very powerful medium to let others know what you are offering as almost every person has an e-mail account whether for personal of official use. Besides being useful, e-mail could also be very dangerous for some people because they might get their accounts hacked or banned due to spamming of e-mails by e-mail marketing agencies regarding their product or services.
Therefore in order to be on the safe side of e-mail marketing, one should have a secure permission first. By this, it means that the e-mail marketer who wants to market his product or services through e-mail should offer some sort of incentive to its prospective customer such as a free report in which your customer might be interested, a coupon or some discount or special deals over your product or services which might interest the reader.
And in return, you can get the attention of your customer along with some useful information which you might want from your customer which could help you in evaluating your products/services demand or quality in the existing market.

Create a targeted mailing list
Every e-mail marketer should also ensure that it has its own targeted customers so that the next time they launch any other product/service or want to tell something new about their product/service to their customers, they don't have to start work from the very beginning all over again. The very simplest way to create your own targeted mailing list is to ask your prospective customers to ask their friends to sign up.
Adding a subscribe link in your mailing can also help new readers to sign up when they get the e-mail from their friends who have already joined our network. In this way, you can get your word across many people in no time and the best part of creating this mailing list is that you are sending information mostly to those who are interested in your product/service which enhances the level of success automatically.
For instance, if you provide research paper writing service, you can add a link to your web-site with a short description and all who are interested can just go there and find out everything they are interested in.
Don't lose your customers
For some e-mail marketers, attracting a new customer may not be that much difficult instead of keeping that customer intact with the firm. The marketer should try to build a solid and firm relationship with the customer once it has given the permission for further communications regarding the product or services of the e-mail marketer.
The marketer can keep a customer away from disabling their newsletter by offering some discounts or special packages to those who are intact with the company and are getting their news-feed as well.
Guest Author Bio:
Sonia Jackson writes this guest post on behalf of Writing-research-papers.org, providers of research paper writing service.