Email Direct Marketing EDM vs. Social Media to Gain Customers
In today's advanced tech world, social media is the answer to everything. Many believe it's the most innovative way to advertise and market a business. A very small amount still has faith in email marketing. Social media is the way of the future – there's no doubt about that – but then again, it's not the only way to make your business stand out and gain new customers. This might surprise you, but email marketing can crush social media, and here's how:
Statistical data tells us that email is more powerful than social media marketing .
Did you know that email marketing has 2.9 billion user accounts? That's three times as many Twitter and Facebook accounts combined. As a matter of fact, the right email sent to a selected audience can have a bigger impact than a Facebook or Twitter post; and that's because email marketing has a slightly more intimate allure. It sounds more personal since it addresses directly at the customer.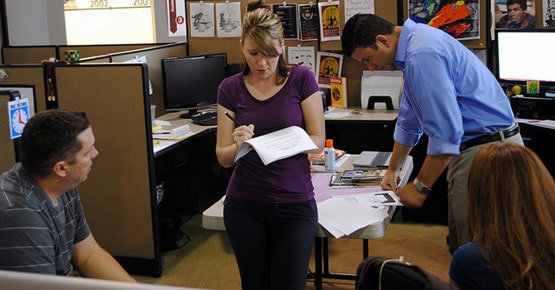 A lot of marketers today are too busy hunting the latest trends. They eventually end up losing the essence of a marketing campaign, and they keep forgetting that everything started with email. Just because email is no longer used, it doesn't mean it doesn't work anymore, or it doesn't have potential. Smart marketers are well aware that email is not just fundamental to business, but also necessary. It's actually a key step in selecting an audience and making a name of yourself on the world wide web.
Choose quality over quantity
Email has a lot more users and it can generate more traffic than social media, and here's why: it is packed with quality subscribers. As opposite to social media, email has a more personal impact. In case you didn't know this, you need an email account to have a Facebook account; but not everyone is on Facebook. Older people don't even use social media. However, most of the have an email address for different purposes. Business minded individuals don't use Instagram, Twitter or Facebook to hold private, one-on-one conversations. They use email to keep things professional. Using the Facebook private message box to advertise your company is not a very smart way of attracting new customers. With email, your message sounds more believable, personal and trustful. Email is and will remain a marketer's most reliable social media channel.
Email has a business-like feel that Facebook and Twitter don't have.
It' true that some businesses rely on Facebook and Twitter to communicate with customers and gain their trust. However when it comes to gaining the trust of those who might have an interest in what you're advertising, email is still a better form of advertising. Effective communication skills are required if you want people to have faith in your product, or at least become curious about it. You can't do that over Facebook because Facebook is too friendly and impersonal.
With email on the other hand, you'll appear a lot more professional and serious.
Of course, this doesn't mean you should ditch social media entirely when marketing your business. But don't let it be you sole way of advertising. Focus your attention on direct mail distribution and email marketing, and you'll win people's trust in a more personal and reliable way.

Unlike any other marketing technique, email gets the most attention.
If you use email, your chances of getting quality face time with potential customers increase. This is not just because people spend more time on email than on Facebook, but because email gives you permission to make repeated contact without sounding spammy, or invasive. The message you want to convey is right there in their mail box; and it is completely different than a tweet or Facebook message. Mails crave attention particularly is the title sounds appealing and interesting. This feature is not available on social media.
Today's customers are a lot more tolerant with email than with social media. They're more responsive to offers in the mail box than to offers posted on their Facebook wall. Let's not forget that social media is primarily used to socialize with friends and meet new people; very few buy from Facebook or click on links. Email on the other hand, sends a more professional vibe, and customers are very fond of offers and promos targeted at them.
Author: Paul Trevino