Choosing the Right Shopping Cart for Maximum Sales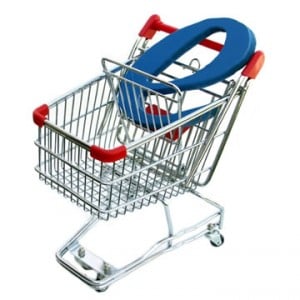 An essential tool to achieve online success is to get the perfect shopping cart that suits your business needs. Getting stuck with a wrong and ineffective shopping cart can wreck havoc to your sales. Lots of sales opportunities had gone down the drain of more than just one online company because of shopping cart inefficiencies. Sure there's lots of shopping cart options available in the market such as Zencart, Cubecart, Magento and BigCommerce. But, you need to get one which suits your business needs to a perfect T. Keep your customer needs in mind in choosing the perfect shopping cart for your online business and you will never go wrong.
Customer Convenience
Convenience—this is the main reason why lots of people are now doing their shopping online. Instead of going to shopping centres or stores and take the risk of having to stand in lines, shoppers are finding the ease and comfort online shopping brings. They can now do their shopping at night, during office breaks, and even while travelling the train! However, the downside is that online shoppers tend to be impatient. If your shopping cart is taking forever to load or is a tad too difficult to navigate, you can kiss your sales goodbye. They can easily close the browser and look for another website. Rule No. 1 in choosing your shopping cart, look for a shopping cart that is user-friendly. As much as possible, make shopping in your website simple, fast and convenient.
Customer Security
Take care of your customer's confidential financial information and you can be sure that they will keep coming back to your online shop. With the many cases of identity theft, online shoppers are now being cautious in giving their financial information online. Put your customers' data security high up on your priority list. Look for a shopping cart that can give your customers high level of security.
Customer Review and Recommendation
.A great marketing strategy is the word-of-mouth advertising. In the internet world, you can get this through reviews and forums. Choose a shopping cart that allows your customers to give comments or feedback on your products or services. Not only will you learn what your customers have got to say and improve your services, new shoppers also look at reviews first before buying. Look for a shopping cart solution that also gives your customers the option to share or recommend products to their friends and family.
Partner with your professional website development contractor and choose the perfect shopping cart for your online business!