Can You Make It a #mobile web app? Do You Really Need an iPhone/#ipad app?
Can you make it a mobile web app instead of an iPhone/iPad app? Understanding your mobile marketing options and concocting a clever strategy will open up new doors of business opportunities.
iPhone and iPad Heyday!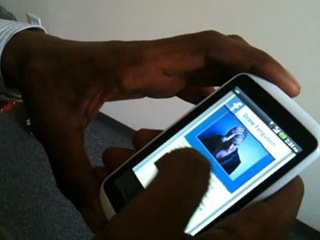 Reminiscing back to the time when iPhone and iPad were still emerging the market, there was so much anticipation permeating the air about Apple devices, what it can do, how it can change people's lives and the entire market trend to follow. The dominant attraction is not only focused on the beautiful sleek design it offers, but more on the prolific iPhone apps it contains. From then on, the market bubble of iPhone/iPad apps was persistently swelling like crazy.
The Mobile Web App Option
Developers from all corners of the globe are coming with different innovations of iPhone/iPad apps. Apple was, indeed, a trend setter, brilliant developers soon realized that they could build a mobile web app with native app-like attributes, but with added scores of advantages. Yes, native apps can be the perfect solution people are looking for, but not always. There are cases when it seem to appear the all-time-winner, but only for a short while. In the long run, its impact wanes out. Mobile web app, though considered new, is fast growing and trending, following the increased adoption of HTML5, to become a robust cross platform, expandable and cheaper alternative.
The Burden of Splintered App Development
The sudden outpouring of app developers were all determined to contrive the next masterpiece in iPhone/iPad applications development. Every software industry has created its share of native app development. However, with Android phones entering the market, developers were forced to reproduce their software on Android platforms. Even harder, the remainder of the mobile market belonging to Windows Phone 7, Blackberry, and Symbian also scream for their version of the same app.
Reproducing many versions of one native iPhone/iPad app seems a huge hurdle for many developers who would endure yet another language to master, new technologies to learn, and new app submission process to arrange. The burden of a splintered apps development is heavy that some entrepreneurs consider this move non-feasible.
Ubiquity of the Mobile Web Application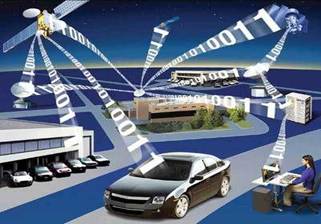 The increased difficulty of repetitive #application development prompted new ideas, permitting program source code and design re-usability, all through various platforms, while allowing for an easy application deployment at the same time. Where else can we find a perfect place to start than the ubiquitous web. Using the ubiquity of the web to port mobile web apps across multiple mobile devices is a very clever solution.
Now, this method is already being implemented, but with many challenges to deal with, like issues on graphics rendering, hooks to peripheral devices, and other heavy media demands. Over a short span of time, these flaws will soon be perfected. The current improvements in using HTML5 technology for mobile web apps showed new refinements in typography, allow for better animation, video stream, storage, and many more. As a matter of fact, most native apps these days are capable of launching into a full mobile web app. One great example of this is Youtube mobile site, a web app which also has a native app counterpart and both provide the same degree of user experience.
Meanwhile, not all apps require these features all the time. Other apps relying on contents are perfect settlements for mobile web app development. With mobile web app, developers can decide their own development toolkit. And, the process of designing and developing will only happen once because the new web app can be deployed everywhere, over different types of devices (mobile, tablet, desktop, etc.), render on different sizes of screens, and respond to touch-screen technology.
Using the App Store as a Springboard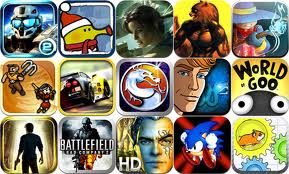 Using the same strategy as Apple did when it launched into pop culture the idea of native iPhone apps, developers need to target the same oasis and grow the mobile web app ecosystem there. Here are the following reasons why a centralized shopwindow for mobile web app is just as important:
It is more desirable when web apps are presented in a simple and well organized fashion through categories, indexes, and searchable function.

There is a vast pool of users providing insights (e.g. reviews, ratings, popularity, etc.) to every web app marketed for easy assessment of choice.

It promotes consumer safety, knowing for sure that these mobile web apps are marketed by a highly reputable app store.

It serves as a central hub for developers to launch and monetize their software without the burden of having to do all the marketing promotions alone. It is a channel through which customers can easily find your product.

It facilitates the necessary Application Programming Interfaces for digital distribution including authentication, licensing and more.
Overcoming De Facto Challenges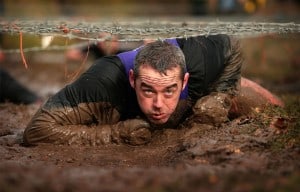 All the major elements to push for a complete transformation are already in place. We have the web to hold a powerful place for deployment, we have the technologies to generate cross-platform attributes with the support of HTML5, but there are real world obstacles. RIM and Microsoft mobile are pushing their own standards undermining the cross-platform concept. It'll take a good amount of time before developers could produce clever codes to resolve this problem.
Another issue is how a design is interpreted over a multitude of devices having contrasting forms, resolutions, and input procedures. In time, this can be fixed through multiple combination of key resolution and form factors. Finally, there is the obstacle of establishing a stable flow of high-quality user experience as emphasized by Apple. Designers can benefit from practicing good standards and excellent designing techniques to create high-quality mobile web app that customers dream about.
Final Analysis
It can never be avoided that in the next few more years, many more websites will soon raise their own mobile embodiments with all the full features of an app. As what we can observe presently, people are already touching the web with their mobile devices. It is inevitable that in the end the mobile web application will dominate.