Bring your Web Rankings on Top Again
Your web rankings drop? It is not the end of the world. Stand and build your rank again!
We all know that meaningful and significant keywords can help a lot in achieving higher rankings in search engines. It can reach wider market audience and brings a lot of visitors to your website. More visitors may mean more chances of conversion rates. Whether your website is an e-commerce store or provides specific services on a local area, there are many ways of increasing your sales revenues.
However, business competition in Sydney is stiff these days. When your business is not anchored on a solid ground, chances are your competitors may get ahead. Then, you may lose some good customers and your search engine rankings drop. Search engines continue to update its algorithms to help you obtain better results for search queries. For any shift in your traffic statistics, we are recommending the following SEO solutions to improve rankings again:
Improve your Content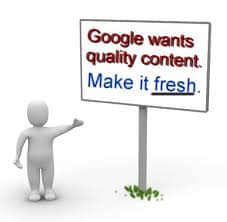 Meaningful and engaging articles and blogs are vital tools to achieve higher web rankings. serpIQ has records that show top results come from an average 2100-word content compared to shorter ones. Aside from this, updated and through articles/blogs give more relevance to your users and provide solid ground for your website.
Take note on the following tips on writing content:
Write articles and blogs that you know your target audience will be interested;
Choose keywords and phrases that are significant and meaningful to your target audience; and
Include attractive and relevant images and interactive features.
By constantly updating your content on web pages, you can be on advantage side in terms of visitors and conversion rates. Remember, when you notice any shift on the number of your visitors and your search engine rankings, it is an indicator to check, review, and find appropriate solution.
Enhance Clicks to Increase Traffic Rates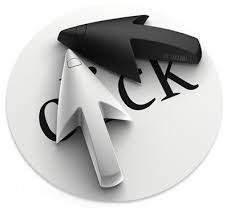 One of the vital tools in your e-commerce site is its Click feature. When you have low click rate, then, it can affect your search engine rankings. It sends message to Google that your web pages lack significance. You can check the status of your click through rate by visiting and logging into your account on Google Webmaster Tools. You can press the search query button and it will show you a chart indicating the following data:
Search query from Google Webmaster provides you with reliable data about the searches on your web pages. It gives "impressions" and the frequency of visits made by users on your site. It is shown in the "click" data which is performed for the last ninety days.
If your web page has lower click rate compared to others, it can result to reduce your search engine rankings. How can you improve your rankings again? You can check and optimise title tags and meta descriptions. Another way is to connect your account with Google Authorship. It will permit you to place an image next to listings and help your website stands out. Hence, it increases chances to drive your web rankings on top again!
Benefit from Responsive Design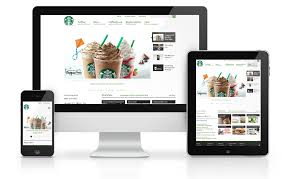 More and more Australians prefer to use their mobile gadgets and tablets to get online. When your website is not properly and locally optimised for the potential users on mobile gadgets, it can result to drop in rankings.
Google aims at providing its users with engaging online experience. You can check on Analytics from Google to see the mobile phones your visitors are using.
Choosing responsive design for your website allows automatic adjustments, whether your visitors are using mobile gadgets or desktop units. The design is user-friendly and it can help your website improve in its rankings and increase conversion rates.
Develop Quality Links for your Website
If you are experiencing a drop on rankings, one way to improve it again is by developing quality links to a web page. In building your quality links, make sure that you have:
Infographics, company videos, slideshows
Posted blogs/articles on social media
Contributing sources and perform guest postings
Build Up your Internal Links
By establishing links to other pages will help spread the strength of your domain throughout the whole website. Use natural terms. Internal links may not give you results right away but in due time, it will help increase your rankings again.
Utilising the methods we have mentioned and suggested here will over time deliver the desired results. By improving your content, enhancing click features, investing on responsive design, developing quality links, building up your internal links can help a lot in bringing back and sustaining your rankings.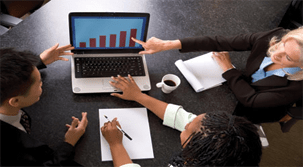 We are a dynamic team of experienced and reliable web developers and designers who can help improve rankings, enhance online marketing strategies, and provide other online solutions to address the needs of your site. You can send us an email or contact us through 1 300 055 867 for free consultation and see how we can help you.