A Pinch of Flash in Website Design – Must For a Successful Online Business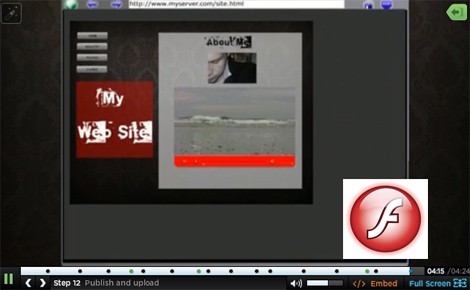 If you want an appealing graphic design in your website, Flash is an inevitable component. The World Wide Web is accommodating millions of websites and all of them are making their best to attract a wider client – base on the internet. Website owners are pulling out all the stops to increase their visibility on the web which results in a birth of new online marketing strategy. However, nothing can be kept concealed on the internet. The moment any new strategy is discovered, it goes viral all over the internet.
Website design is one of the most powerful business tools today. With the rapid advancement in IT sector, it is possible to get the #web design that can work for your business. The majority of professional web designers use flash in their designs. Adobe flash offers a number of features and flexibility that is essential to convert visitors into potential customers. It is next to impossible to have a website without images and make good sales!
Using flash, web designers can integrate images, video clip, banner designs and animation into your business website design. A stunning web design with rich interfaces increases the probabilities of higher sales provided you ensure good quality and customer service. Successful website design is basically a well-execution of your ideas and business goals accompanied by the right resources. The great flexibility and rich feature-set of flash framework made it possible for designers to convert ideas in the most effective manner.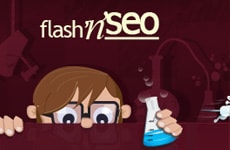 There is another impact of flash website design which results in a diminished visibility of your website across different search engines. Most of the search engine spiders don't consider flash on your homepage design or webpage. Also, flash doesn't go well with all operating systems and web browsers available on the market. If you surf for any keyword in Google and scan through the top 10 results, it is the rarest that you will find flash based website. Moreover, flash website takes longer to upload to the server.
Over the last five years, the demand and use of smart phones have increased at an exponential rate. The most popular Smartphone, iPhone, don't support flash based websites. Thus when your internet savvy customers open your mobile-optimized websites on their smart phone, it didn't get loaded completely. Well, you might be wondering how can you make an appealing a search engine optimized website design?
The best way to ensure striking design and higher visibility is to integrate flash based visual content and non-flash based text content on your website. Here, the text without flash will be considered by the search engine spiders and applying SEO techniques to that text you can increase your website page ranking. Only a right blend of flash and other framework can ensure winning website design. Thus, you need to make sincere efforts whilst hiring a web design company.
Hiring a wrong web designer won't work for your business growth instead it will be thorny for your business's reputation on the market. There are certain things you must consider whilst hiring web designing company like their experience, skill-set of flash designers and work portfolio.
By: Ellis