5 Rules When Sending Promotional Emails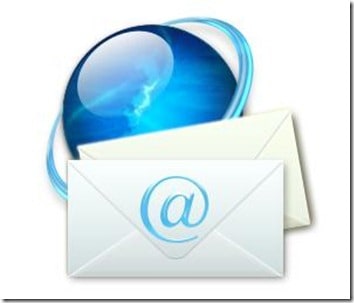 Sending promotional emails is a fast and effective way for marketing your product or service, provided you manage to gain your target audience's attention. Internet marketing is incomplete without email marketing. Make sure that your email is engaging and eye-catching. A carefully planned strategy can help you expand your customer base without any significant costs. You may send emails to prospects or existing clients to promote a new product or sell a new product. Another advantage of email marketing is that response rates can be tracked very easily.
1. Make a lead capture page
Make an effective landing or "lead capture page". The main purpose of such a page is to get as many email subscribers as possible. Your landing page must include a headline, informative content preferably in bullet points and a subscription form. Make sure your landing page is attention-grabbing and is a fast read. Also ensure that the subscription form is simple and to-the-point. You can also get people to subscribe by only submitting their name and email address.
2. Personalize your emails
Make sure that you utilize the option of personalizing your email offered by most service providers. This enables you to add the name of your prospect in the email body and subject line. Personalizing the email increases the probability of your email being opened and viewed. A personalized email also gives the impression of being professional and credible. Your aim should be to make each subscriber feel like you are interacting with him or her on a personal level.
3. Create a mix of promotional and informative content
You need to create a balance between promotional and informative content. Too much information may bore your subscriber. Similarly, too much promotional content may cause your subscriber to think that you don't take him or her seriously. Keep your content engaging, informative, and promotional. Your subscribers expect to get what they signed up for. Make sure that you live up to that promise otherwise you may lose a lot more than a few subscribers. If you are sending a series of emails, send a couple of informative emails, then send your promotional email. This will help you gain your subscribers' trust and confidence.
4. Use attention-grabbing subject lines
The first thing that your subscriber is going to notice is the subject line. Make sure that it is relevant, concise, and above all, attention-getting. If you fail to achieve this target, you can be sure that no one is going to click open your promotional email. Your subject line should pique everyone's interest and ultimately achieve the objective of increasing open rates.
5. Send promotional emails in a timely manner
Timing is an essential element of email marketing. Time your emails correctly. To keep your prospects interested, it is vital that you plan effectively. Too many emails at once may lead to spam complaints while sending fewer than the recommended number of emails may cause your readers to forget you.
Guest Blog Post by: Richard has been working in the ecommerce industry for the last 3 years. Richard is a Magento specialist.