5 Must Have #cms features for a Dynamic Performance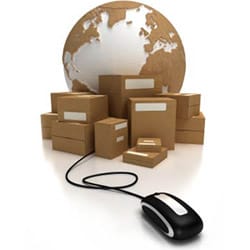 #content management Systems are dynamic platforms widely used today to serve the backend of many websites. Due to the prolific CMS platforms available, one begins to wonder which among the many is best suited to one's own website requirements. At this point, it becomes a struggle to sift through all open-source and proprietary content management platforms to find the most desirable features. In today's article you are presented with an idea to help you in your search. I am going to give you the 5 must have CMS features for a dynamic performance.
Expandable web page management

Running your website for the first time is simple and often takes no more than 5 to 10 web pages with 10 to 20 offered products. The initial requirement is very basic, but in due time, the website improves, products offered will expand and the site's pages will increase. Now it seems very necessary to have a way to manage your web pages by sorting them according to appropriate categories. This CMS feature must have the capacity to expand pages into sub pages under the same category. This feature will give good organization of web pages as they increase and also, present a clean arrangement for reading. Furthermore, good organization of pages promotes search engine approval and therefore, SEO friendly. So, it definitely counts as one of the 5 must have CMS features for a dynamic performance.

Advance content editor using "Styles"

The content editor comprises the core of CMS features. This is where all important writings and messages mirrored by your website's pages are created and formatted for your readers. As such, it is only logical that it should follow a standard practice to avoid chaos and inconsistency with contents. This is when implementing "Styles" work to your advantage. As oppose to "Formatting", where different fonts and colors are being supplied, "Styles" practice uniformity and consistency when displaying contents. Too much variety of content fonts and colors can make reading a bad experience. Having a feature as essential as this one, absolutely grabs a winning place in our list of 5 must have CMS features for a dynamic performance.

Management scheme for video, images, and files

If we wish to create attractive contents to stimulate our reader's interest, we ought to implement visual images and videos to enhance the reading experience. We can also entice our readers for files they can download, such as a PDF to give a bonus offline reading. Choose a CMS that carefully manages the following:
allow "Alt tags" to be added to images (help you in your SEO campaign)
allow image editing, cropping, and shrinking to be suitable with the content
For elevating the user experience and establishing meaningful connection to audience through videos and images, this feature is more than likely a hall-of-famer and grabs a special spot among 5 must have CMS features for dynamic performance.
Adaptable content mastery

More than likely, website owners request their web designers to make modification to website content display, such as displaying the latest blog posts on the homepage or showing, in the sidebar, the top 10 most popular pages. An adaptable CMS should be capable of putting these types of request into effect without the slightest problem. Being adaptable is being flexible enough to support great ideas and not get in the way. This is another special attribute worthy of a good spot in our list of 5 must have CMS features for a dynamic performance.

Form builder

Without a doubt your website will be requiring forms for your visitors to fill in with their contact information or other pertinent info you may ask from them. Thus, you need to have a way to automatically produce any form you so desire to answer specific purposes. For instance, you will need: a contact form, survey form, form for email subscription, form for competition, booking form, and much more. Choose a CMS that has a form builder capability to automatically create your forms and not have to ask your web developer to make them for you. This is so important for internet marketing purposes and therefore, it earned a seat in our list of 5 must have CMS features for a dynamic performance.
by: carl pineda