You probably know from experience that these days everyone is searching for goods and services online. Chances are the last time you needed a plumber, wanted to book a table at a local restaurant or looked up cinema times you jumped on Google to get the info you needed.
With the internet making up such a large part of our daily lives, every business needs an effective website to reach potential customers. However, trends change and technologies become deprecated – meaning that sometimes you need to bite the bullet and update your website to bring it in line with how people are using the web today.
Today we're going to talk about three things you can update on your website to improve visitor experience, maximise search engine visibility, and future-proof your website so it stays relevant for a long time to come.
Your website is built with Flash
When the web started to increase in popularity, Flash was a sure-fire way of making your business look hip and add some "pop" to your website. However, that was over fifteen years ago, and the novelty of glittering text, moving images and blaring music soon wore off and visitors were frantically searching for the mute button.
There is a famous book about web design by Steve Krug called Don't Make Me Think which advocates simple, straightforward web design principles so that users can quickly and easily find the information they're looking for on your site. A Flash website will not only overwhelm visitors with all the unnecessary colour and movement, it may prevent them from efficiently navigating your website and they may leave in frustration. Aside from that, it simply makes your website look terribly dated, like an old uncle at family gatherings who insists on still wearing his brown corduroy suit.
Websites built with Flash are not easily indexed by Google as the content is encoded in a way that can't be read by search engine bots, and they also won't render on mobile devices. Which brings us to our next point …
Your website is not optimised for mobile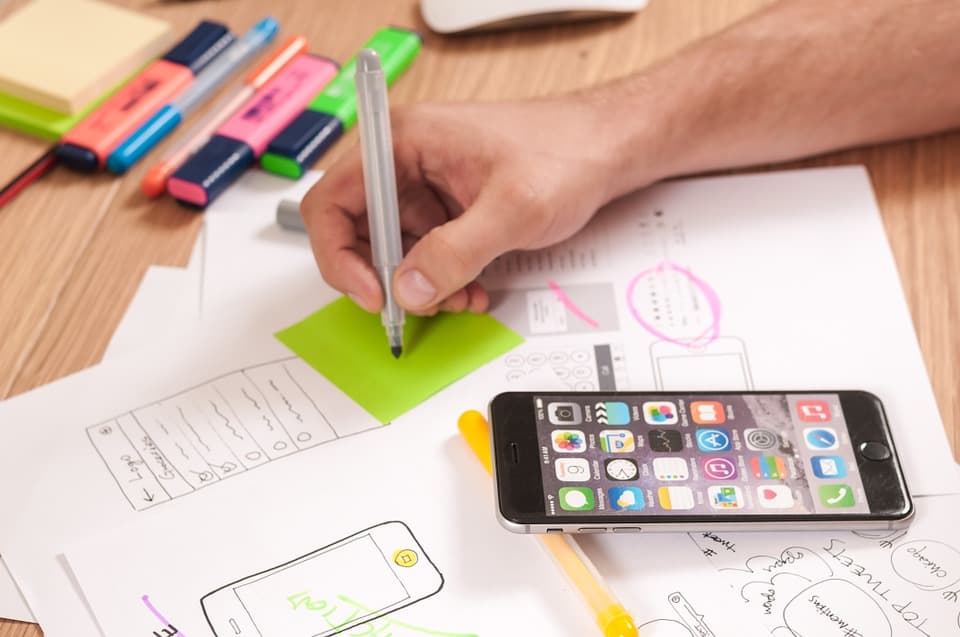 According to Statista, it is projected that in 2017 over 63% of mobile phone users will access the web through their device. Last year in the US 44% of search engine visits were through a mobile device, and mobile ecommerce sales amounted to almost US$84 billion. Those figures are phenomenal, and with Google penalising websites that are not mobile-friendly, no business can afford not to have a responsive website.
A mobile responsive website means that potential customers can access your site any place, any time while on the go, and your website design and content will fluidly adapt to all screen sizes including iPhone, iPad and even Smart TVs.
Your website is cluttered
For some reason the term "white space" has become a negative one, and some business owners are preoccupied with having their content "above the fold". These terminologies are left over from newspaper days when it was vital to fill the whole page with content and advertisements, and important copy needed to be up the top of the page to catch people's eye and sell newspapers.
As you can guess, print and digital do borrow some concepts from one another, but others are completely unrelated. Some clients feel that white space is a waste and should be filled with content, and that the information they need communicated will not be seen unless it is crammed at the top of the page so the user doesn't have to scroll to see it.
This can in fact be detrimental to your visitor experience. Like Flash mentioned above, a cluttered design and an overload of information can be overwhelming and quickly turn a potential customer off, whereas white space can add simplicity and elegance to your site's design, and guide the visitor through the site so they see important content.
Similarly, trying to all content "above the fold" is going to make your website jumbled, and it virtually impossible to do so these days with people accessing the web on devices of all shapes and sizes, meaning there is no one "fold" for your website. Visitors are savvy enough to know to scroll down the page to see all content.
Is your business website guilty of any of these? Does your website need an update for better user experience and SEO? Get in touch with us today for a chat about how we can help!