16 Surefire Methods to Accentuate Your Involvement in Facebook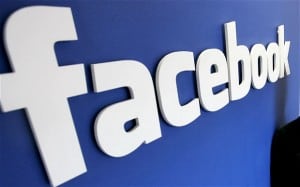 There's no business these days that wouldn't want to take advantage of the enormous benefits of social media marketing using Facebook. Many would pursue social media tasks everyday and contrive to increase their social media engagements with their followers while at the same time actively inviting others to join their community. Such tasks involve status updating, connecting with new people, and sharing fresh articles.
Social media can be a great source of market research information too by gathering feedbacks from followers, you can learn how to better improve your products and services and stay always fresh for all your customers. Here are 16 surefire ways to accentuate your involvement in Facebook and build your fan base.
1) Attach your promoted stories in your Timeline
Titles moving across your Timeline profile will catch your reader's eyes and draw more curiosity compared to typical posts. Plus, this technique lets you emphasize significant events.
2) Throw interesting questions that will invite interaction among your audience
Keep throwing catchy questions to light the fire of interest in your audience and they'll frequently visit your profile and participate in stimulating discussions.
3) Publish photos that people find worthy to share
Photos easily capture interest, so why not throw in some enticing photos of your own making, or if not, grab some royalty-free quality photos from a photo stock somewhere on the web.
4) Give reward to those who like your page
Propose to give your follower some reward, may be a discount or a giveaway of some sort, in return for a Facebook "Like".
5) Campaign for "Likes" through ads on Facebook
Most ads displayed on Facebook direct users to the website. To make it even better, campaign instead for people to "Like" your website page.
6) Cycle your broadcasted Facebook ads every day
Facebook ads are easily dispelled. To maintain your momentum of interaction with users, cycle your ads.
7) Sent newsletters should flaunt "Follow us on Facebook" link
Enticing your audience to follow your Facebook profile through "Follow us on Facebook" link is one of the best methods of creating a backlink to your FB profile.
8) Affix social media icons to easily share every article you publish
Making everything simple and expedient for your followers is a perfect technique to make the most of their very limited time. By affixing social media icons on posted articles on your site, you are making it easy and expedient for readers to share them online.
9) Link your blog site to your Facebook to automate publishing of posts to your social media profile
There is a WordPress plugin available to make this task easy. It's the "Facebook for WordPress". Having this plugin at your disposal will guarantee that your followers always gets your recent posts.
10) Creatively build your own Facebook profile graphics
Creatively designing your own profile graphics helps maintain brand impression which strengthens relationship with audience.
11) Include video in your Facebook page
Emblazon your Facebook page with unique video contents to heighten interest from fans and guarantee their come back.
12) Encourage aficionados to pass your profile to others
One practical method to leverage your Facebook is to utilize a straightforward request to your aficionados to share your profile.
13) Interact with comments given by followers
Exert effort in answering comments from followers to show your genuine concern and willingness to listen and interact.
14) Create your own Facebook application
Increase your fans' excitement and interaction with new and unique Facebook application you introduce into the mix.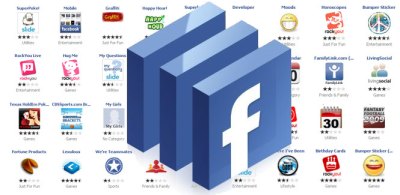 15) Always renew your profile and photo habitually
Your efforts to keep your profile always looking fresh and feeling brand new will increase enthusiasm among your followers and help establish brand loyalty.
16) Try Facebook's post promotion feature
Although many argued the efficacy of Facebook's post promotion feature, but for the business people's point of view it is worth experimenting.
That concludes our list of 16 surefire methods to accentuate your involvement in Facebook. Share us in your comment what you've discovered recently.