15 Hacks to Speed up WordPress
Have you ever clicked on an interesting article that showed up in your Search Engine or Social Media feed? What did you do if the site was too slow to load?
I am pretty certain that you abandoned your desire to view the site. If that is the case, then you have the answer to the above question. Your blog conversions and even the number of views on your blog are determined on a large scale by the loading speed.
A does of insight: If we talk in numbers, the report presented by Microsoft Bing shows that when the page responsiveness was delayed by merely two seconds, there was a reduction in user satisfaction by 3.8%, while the revenue loss increased by 4.3% and even the number of clicks reduced by 4.3%.
Still contemplating? Here's a fun fact: Google uses speed to determine the SEO rankings.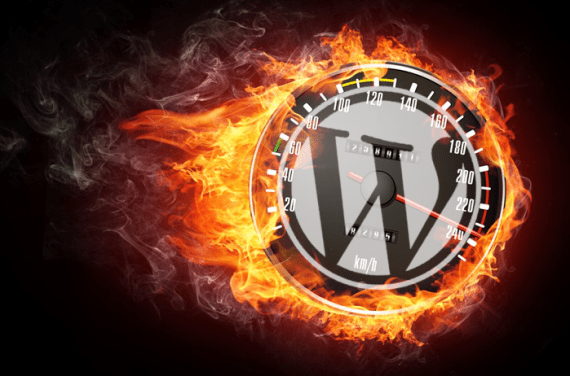 Steps To Consider for Improving Speed on your Website:
1. Host Matters: Shared hosting is a good option for start ups, when the site traffic is slow. But as the traffic increases, the shared host will affect the speed. So, if your intention is for your work to go viral, then, the suggestion would actually include resolving your host issues. Because, if you don't have a good host – preferably an individual one – then your server will be down even before your content goes viral. The best host to manage your needs for great speed and efficacy, happens to be WP Engine.
2. Theme Matters: You might have heard the saying, "Simple is beautiful." At the same time, simply happens to be speedy as well. While a complicated theme might seem like a good option as it may be attractive and funky like a beautiful cover to a magazine, the more you add to the theme, more time it will take to load on the front end. A simple solution is using the available WordPress themes because they are simple and efficient as well.
3. Plugin Matters: Plugins are essential to increase the functionality as well as the efficiency of your website. When you are looking to integrate them, make sure that you add caching plugins. This is because caching is amazing for increasing the speed of your website. If you are a newbie to all this, you might want to understand what caching is before you get into this.
Newbie Freebie: In the realm of the virtual, caching is essentially a temporary storage option that a website can avail. What a plugin cache essential helps in doing is that it stores temporary copies of HTML pages, documents, and images in order to considerable reduce the loading time for these elements on the website. This is because whenever a website needs to retrieve a particular element, the order for retrieval does not have to be sent all the way to the server as there are essential copies that exist in the cache.
Other tips with plugins would be:
• Minimize JavaScript, HTML and HTTP requests
• Use GZip Compression
4. Network Matters: Simple thought process here: make sure you use content delivery networks. In a content delivery network, the network is globally distributed across separately deployed proxy servers. It is basically designed to deliver content to end users at an optimized speed – because the load is not just on one server, ergo, the website will be able to handle better traffic without crashing down.
5. Image Matters: Large images take centuries to load, and the more time it takes to load, the visitor staring at the blank spaces may soon get agitated and might close down the tab. A simple, yet efficient solution to this is using image optimizer that reduces the size of the image without hampering the quality. SmushIt by WP is an amazing tool that optimizes bulk images at one go.
6. Home Page Matters: Whether the end user is going to further surf your blog depends on the loading speed of your Home Page. This is why it is essential that your Home Page is optimized completely.
Tips for that might be:
? Optimize Images
? Reduce the number of posts shown
? Preview Excerpts instead of the whole content
? Enable Lazy Load for images and videos
? Remember less is more
7. Database Matters: There should be no redundant and useless files in your database, it would just create a mess and affect your loading speed in a negative manner. Invest in some database manager plugins and software that would help sweep the unnecessary data and keep the necessary data to optimum.
8. Hotlink Matters: When people directly link the images from your website to their article, it adds unnecessary and undue load on your website making it load slower. To prevent this, the simple solution is to disable hot linking and leeching. This is also called piggybacking, owing to the fact that other users are using some particular element of your website, even though the bandwidth being used is your own.
There is a simple code that needs to be added in your .htaccess root for reducing the incidence of piggybacking. You can also use other methods, which are not too technical for the normal user, such as going to the control panel of your website and disabling hotlink protection.
9. Static Matters: Re-fetching static content, again and again, affects the optimization of your page to a large extent. To prevent this, you can add an "expires header" code, which specifies a particular time in the future when the content will be retrieved from the cache. This code is essentially used to signal the website to choose between the cache and the server for retrieving content. This will add the content to static content and the clients would not need to fetch the content again and again.
10. Gravatar Matters: Gravatar or Globally Recognized Avatar is your image or logo that is constant throughout the blog and obviously, is unique to your blog. But most of the times, it is ignored, and many bloggers don't even opt to set it. So, if a Gravatar is merely being ignored, then it becomes and unnecessary data that adds to the loading speed. You can simply opt to disable the Gravatar or create one that sets your identity and helps you maintain your online presence as well.
11. Lazy Load Matters: Even with optimized images, images take time to load, which affects the loading time of the page. To resolve this issue, simply apply lazy load to all the images on the blog. This will ensure that the images start to demand data only when the end user scrolls to it.
12. Draft Matters: Editing and revisions are essential. But the number of drafts you create just add unnecessary baggage to the blog. So, once the final draft is published, then delete the redundant drafts which won't be of any use to you. Revision Control is a useful plugin for this issue and it helps you to keep the number of revisions to a defined value.
13. Track Back Matters: WordPress has a feature that basically tracks your blog whenever some other blog mentions you and then notifies you. Even though this is a useful element, it adds more data to your website which in turn affects the overall website speed. The solution? Turn off Pingbacks and Track Backs.
14. Code Matters: PHP comparatively adds to the load and decreases the speed. Now, this step involves a bit of advanced coding. But when you replace the PHP with static HTML wherever necessary and possible, the difference in speed is amazing! But, a much better option would be to use frameworks.
15. Cloud Matters: Simply put, the more the data on CloudFlare, lesser the data on your website, and thus, lesser things to load and higher the speed. In case like these, cloud storage service like CloudFare can act like a blessing.
Author Bio: Raj Gautam is CEO & Founder of QL Tech, Located in Perth, Australia.
Article submitted by Sumer Singh.