9 More Reasons to use Magento Commerce for your eCommerce Web Design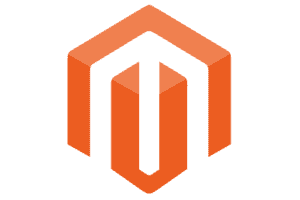 The time when building an online store is very exhaustive and would often cost an arm and a leg is long past. With the introduction of the Magento ecommerce platform, developing a fully functional and customised website has never been easier. More and more people had gone on the move to secure a great website using the Magento platform, making the magento ecommerce solution the most sought after solution to date. This is really no surprise since the Magento web design solution comes with great benefits.
Open Source – For most website developers, this is the magic word. An open source platform allows developers to fully adapt and customise their codes to the needs of their clients. What's great with Magento is that it is NOT just any open source platform. It is a highly efficient open source ecommerce platform that makes for the perfect choice among website developers.
Create or Upgrade with Ease – Are you building a website for the first time or is thinking of completely upgrading your existing website? Magento can surely work wonders.  Its different features will allow you to make extensive and dramatic changes to your existing website.
Stable Structure – In whatever you do, always ask for a secured and stable solution. The same goes true in website development. Always go for a solution that offers a secured and structurally strong platform. You can be at ease with Magento for it is built on a powerful PHP platform, the Zend framework.
Optimum Ecommerce Experience – Magento is the ideal online partner for it comes with a powerful suite of ecommerce tools. From analytics reporting, product browsing, payment and to marketing promotion tools, you can all find it in Magento.
Manageable Add-ons – The standard Magento version is, in itself, rich in features and ecommerce tools. What's even better is that you can easily manage add-ons like Google Sitemaps and Google Shopping. It also has a superb extension library where you can get add-ons without downright burning a huge hole in your finances.
SEO Friendly – A fantastic website is fully useless if it is not search engine optimisation friendly. Magento helps website developers create SEO friendy URLs, codings and site navigations. This could help your website get into a slot in the most coveted first page of search engine results.
Easy Customisation – Magento is a dream-come-true for customised websites. Being an open source platform with rich features to boot, website developers are given a whole array of designs and features they can fully customise according to their client's needs.
Magento Expertise – You will never run out of website developers that are Magento experts. The Magento Community is full of Magento experts who can give you great services that is within your budget.
Convenient Support – Magento now has a great following that has formed itself into a strong and active community. In this community, you can find issues, experiences and great advice from Magento experts.
We specialise in web development using magento so should you need any assistance with your magento website please get in touch.
What are your experiences with magento, please leave your comments below.