PHP Application Development Sydney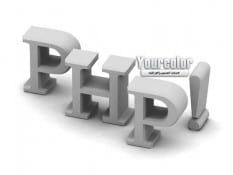 Creativ Digital PHP application development Sydney offers offer our expertise for developing enterprise-grade applications.  We have full experience in managing PHP projects at all industry-related verticals.  Regardless of the business scale, our experts will forge a solution that handles very challenging backends whilst showcasing beautiful User Interface (UI).
PHP Application development is popular, advanced, and simple to develop.  Plus, you get the benefit of a free open-source technology.  As you can see, there is a wide range of applications developed using this technology, even the most powerful object-oriented applications that dominate the internet market to date are powered by PHP.  Take Facebook as an example of a PHP-driven application with global market control.  Whether you want to create another social networking site, or build a solution to manage enormous database backend, or even erect a comprehensive e-commerce website, PHP will handle everything from start to finish with notorious precision.
PHP has never ceased to amaze application developers.  Aside from the fact that it is free, it is immensely endowed with the ability to put up very quickly a rich and highly dynamic application that is not only secure but highly extensible as well.  Because PHP community is accelerating in growth, its technological advancement also catches up with the same pace.  This gave rise to many enhancements like its advance and secure development framework, which has a very flexible infrastructure and can easily adopt to any platform for a rich apps development, giving contemporary competitors a run for their money.  The leverage of PHP over other competitors is found in its independent nature.  It doesn't matter which development framework or IDE you are going to use, PHP will adopt to that platform without problem.
Even though this server-side scripting language has some limitations, it has compensated well in pioneering the first innovation in dynamic website development.  What used to be dull and static websites during the early years are now transformed into a highly interactive, automatic updating, and highly animated websites seething with excitement and fun.  PHP opened a whole new perspective in web application development, a new era was born that became the standard in today's website design.
What PHP application development can give you?
PHP can give you an extra edge in your future plan for application development with the following benefits.

Highly convenient and accessible to developers

Provides a variety of free Content Management Systems operating on Linux, Apache, MySQL

PHP is simple to master and deploy

Massive supporters of the technology

Technology is constantly updated for efficiency

A whole range of advanced development frameworks are available to fast track application development

Flexibility to sit and interface with most popular platforms available to date in any kind of web server

Supports the most recent and popular databases like for instance, MySQL, Sybase, Oracle, PostgreSQL, and more

PHP scripts are embeddable into HTML
PHP application development in Sydney
Creativ Digital has assembled an elite team of experts, a think tank of well-experienced professionals ready to tackle new and challenging projects.  Our track record of experiences in applications development of most recent and popular technologies are outlined in its portfolio.  There is no project too complicated to handle with its latest custom application development technologies available.  PHP application development Sydney is excellent in operating on LAMP environment to create your customized solutions.
Some of these application development types include:

Application Programming Interface (API) development and integration

Custom application with online processing

Web applications for online shopping

Customer Relations Management (CRM) and Content Management Systems (CMS) application development

Web portal development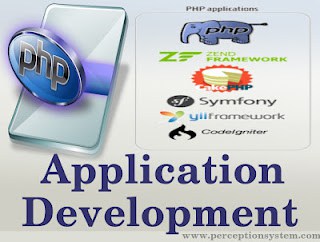 PHP application development Sydney is complete and fully loaded with a collection of PHP development frameworks, tools, and technologies ready to launch a quick headstart for any project initiated.
CodeIgniter

CakePHP

Zend

CorePHP

Open-source CMS

(WordPress, Joomla, Drupal, Magento)

MVC Frameworks

Symfony

XML

PHP/Smarty

AJAX
Even as PHP has reached the pinnacle of growth and success, yet only a handful of developers have become truly masters of this open-source scripting technology.